Mullayanagiri is the highest peak in Chikamagalur district of Karnataka State, India. It is part of the hill ranges of the Western Ghats.
It gets it name from the Yogi Mallappa Swamy who used to meditate in the caves at the summit of Mullayanagiri. There is a small temple as well which has the statue of Mullappa Swamy.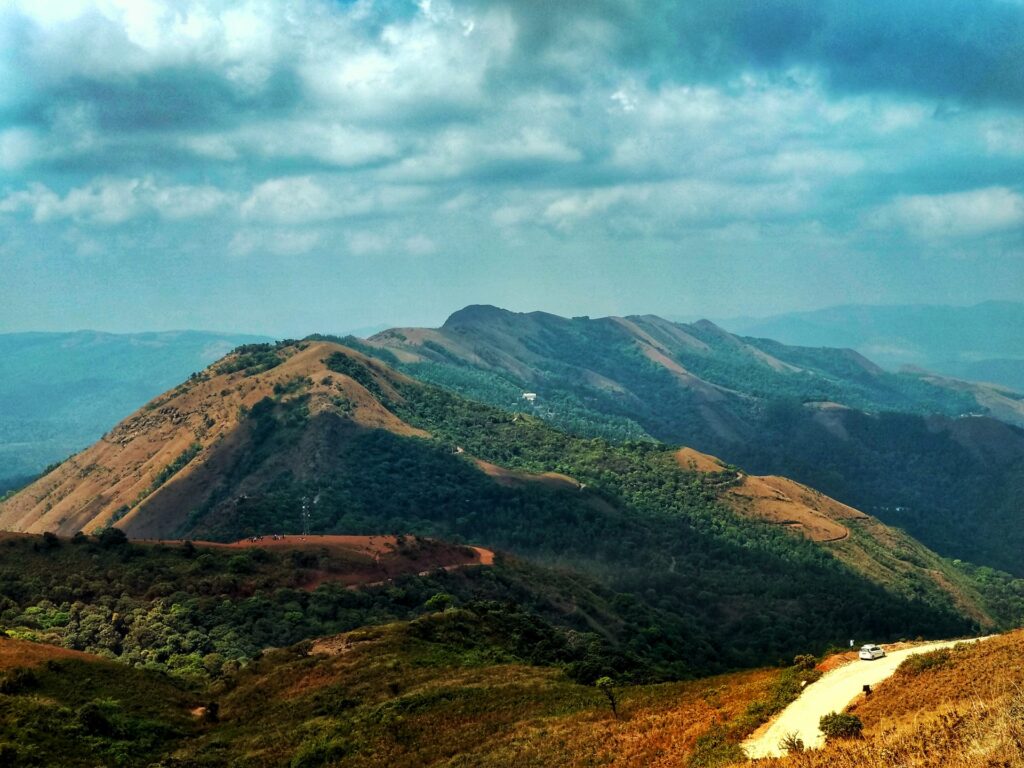 About the Trail-
The base of the trek starts from a point called as Sarpadhari (which means the Serpentine way). Initially, the trail is at very steep inclination at 60° and it is a gradual increase in altitude as one climbs the steps paved up the trail.
There are only grasslands at later part of the trail. Strong winds blow and are a constant companion which literally shakes one off the path! It can be really difficult if it is raining heavily. It is with much effort that one needs to climb when it is drizzling as the path may not be visible. At the very end of the trail, one needs to climb carefully as it may be very slippery owing to the slush and rains.
The summit houses a small Lord Shiva temple and one can drink water from the stream which is sweet and cold. This was indeed quite an elixir for my parched throat and tired limbs.
The view from up here is quite a treat after the long trek.
There is a police radio relay station at the top of the peak as well.
Trek Stats:
Elevation:

6316 ft (1925 m)
Best seasons to Trek: Sept to Feb, is scenic during the Monsoon seasons but a little challenging
Duration: 3-4 hours, a day hike
Trek Difficulty Level: Moderate
Trek Distance: 3 kms
Accommodation: Homestays at Mullayanagiri or Chikamagalur
Location: 21 kms from Chikamagalur District, Karnataka, India
Nearest Train station: Chikamagalur (2.4 kms away)
Nearest Airport: Mangalore Interantional Airport (180 kms away)
By Road:

Bangalore->Mullayanagiri (265 kms)
Mangalore-> Mullayanagiri (172 kms)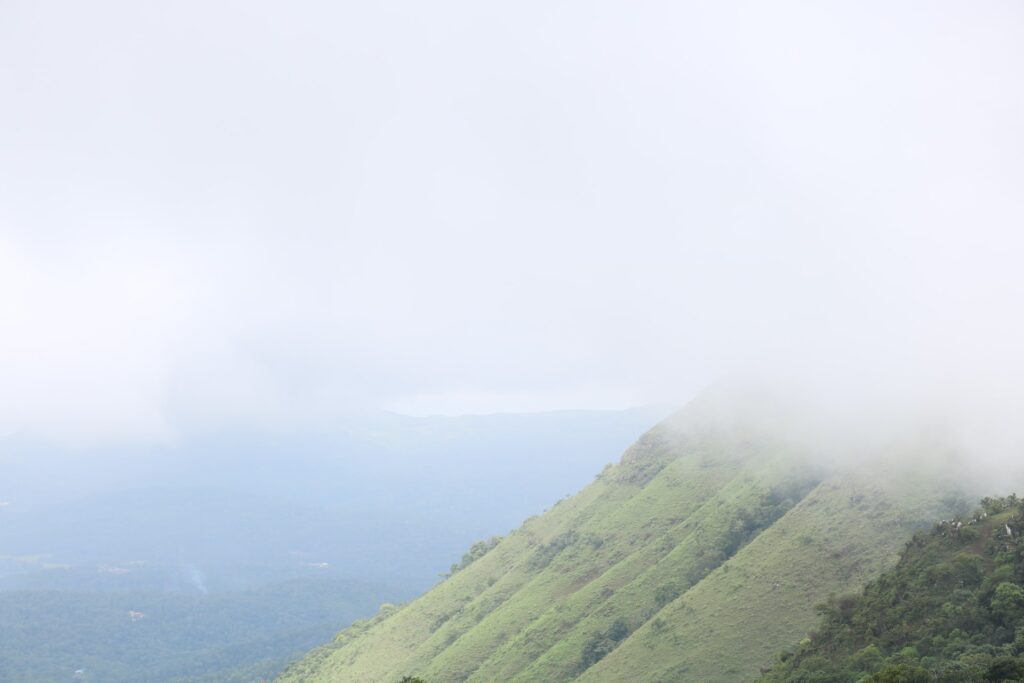 Things to pack /carry:
Sturdy Backpack preferable with wider shoulder straps as it should sit comfortably on your shoulder
Hiking Shoes and socks
Water bottle / Water pack
Cap
Sunglasses
Trekking pole if needed
Comfortable trekking pants and tees
Light rain jacket /poncho depending on the season
Light sweater depending on the weather
Small first aid box
Regular medication if any
Head torch
Sleeping bag if you are staying in a home-stay or dormitory
A small notepad and pen
Essentials: Wallet, ID card
Mobile phone, chargers, powerbank
Cameras and Batteries
PC: Unsplash.com
Are you ready to trek up the highest peak in Karnataka?
Check out other Treks in Western Ghats: Tadiandamol, Kodachadri, KumaraParvatha, Kudremukh, Matheran, Karnala