Trekking in the Himalayas is a beautiful adventure. You cannot miss out on the beauty and the adventure as it is a storehouse of marvel!
There could be many out here wondering, a trip to Himalayas is going to be expensive but it need not be.
Well, I am here to bust a few Myths on Traveling and Trekking to the Himalayas.
Are you ready?
Before I start, I want to share some of my vivid and intense experiences in the Himalayas.
My first Himalayan experience was in Goechala, Sikkim – A 10-day trek to view Kanchenjunga. This trek showed me a life beyond my tiny logical brain and also helped me to realize my limitations!
Road tripping in Ladakh was the most splendid of adventures as we drove around the Karakoram ranges, valleys, villages for about 15 days. The mountains, the landscapes and the silence helped me to rise beyond the person that I was. Trekking in Stok and Markha valleys was quite an admirable feat for myself!
Exploring the Himalayas in Himachal Pradesh and the gorgeous Parvati Valley was quite a spectacular journey.
Trekking through the valleys and gorgeous paths of Annapurna Circuit was a journey within myself and the feat of getting through the Thorung La was an unimaginable achievement!
Tripping on the snow clad mountains in Arunachal Pradesh was a brilliant journey and snowy journey.
Trekking up the divine valleys of Kedarnath and Tungnath was quite an endearing moment of my life!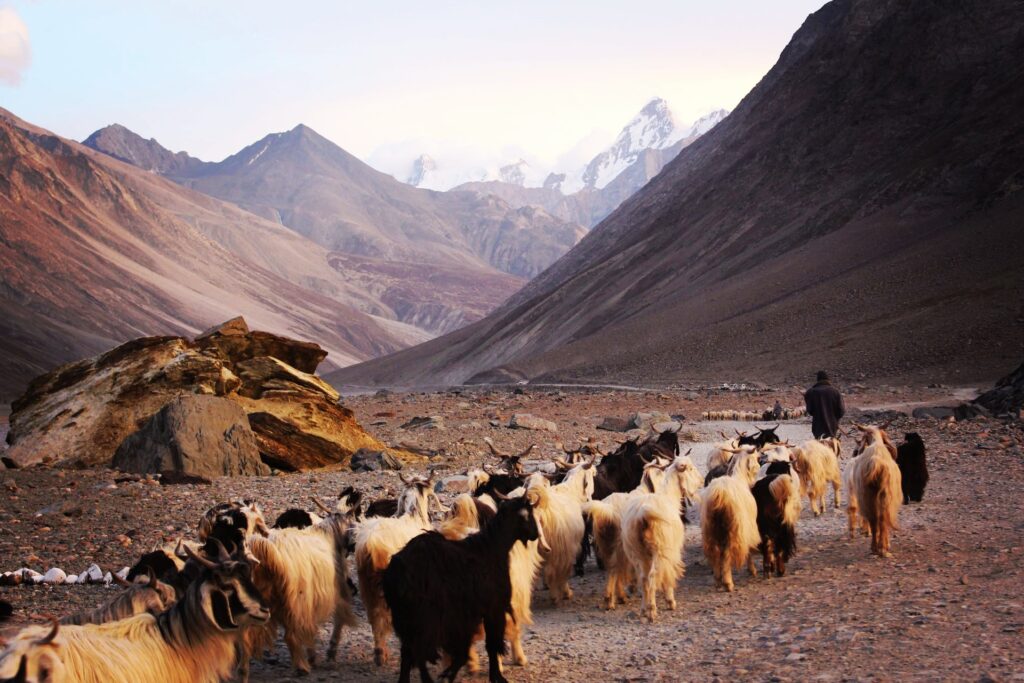 Himalayas as I feel it, is sure to captivate any soul if one is willing to surrender to the beauty of nature! The silence of the Himalayas is a message to the inner you!
Let me not get lost in the Himalayan reverie!
So here goes the Myth busting list-
1. Himalayan Treks are expensive-
Of course not! Treks to Himalayas can be worked out on a budget, provided you know where and what you want to do.
One of the options would be to go along with recognized Trekking agencies like Indiahikes or YHAI
Otherwise, you can plan the trek yourself and arrange for your own gear, equipment and guide. Taking your own guide works out cheaper if you are a large group of people somewhere around 5 and more.
When you are trekking in remote places, it is always best to take a guide until and unless there is a trek which is clearly trail marked with directions and you have sought the permission of the trekking board or dept. at that place.
2. Trekking can be done by only those who are extremely fit-
There have been many instances, where trekkers who are athletes and fitness enthusiasts struggle to finish a trek owing to hypothermia and breathlessness.
Trekking can be done by anyone as long as they follow the rules of the Mountains and have physically prepared themselves for atleast 5-6 months prior to the trek.
Trekking up the mountains is a wonderful journey. You can keep up with your own pace as long as you stay with your group and adhere to the guidelines set by the Guide or Trekking agency. Any trek is possible and can be completed as long as you stick to the rules!
3. Warm clothes are not required for those who can withstand cold
Anyone and everyone needs to adhere to the extreme weather conditions. Layering of clothes is a must for anyone in the Mountains. As one is trekking up the mountains, your body needs energy to climb ahead. If you are not wearing warm clothing, then the energy needed for trekking is spent on keeping your body warm. So one must take care and layer up. This is how it works in the higher altitudes. We need to adhere to the conditions of the place rather than being bound to our attitudes.
4. Trekking needs expensive gear
Well, not really unless you want to wear fancy expensive clothes out in the Mountains. Trekking is basically hiking up the mountains and sometimes climbing up the mountains paths. If you are into mountaineering, then sufficient gear would be required.
All that Trekking needs is good comfortable shoes for the mountains, layers of cotton clothes preferably and maybe a trekking pole. A sturdy backpack is a must to carry your medicines, essentials, water bottles etc. You can download the list by filling the form at the end of this blog post.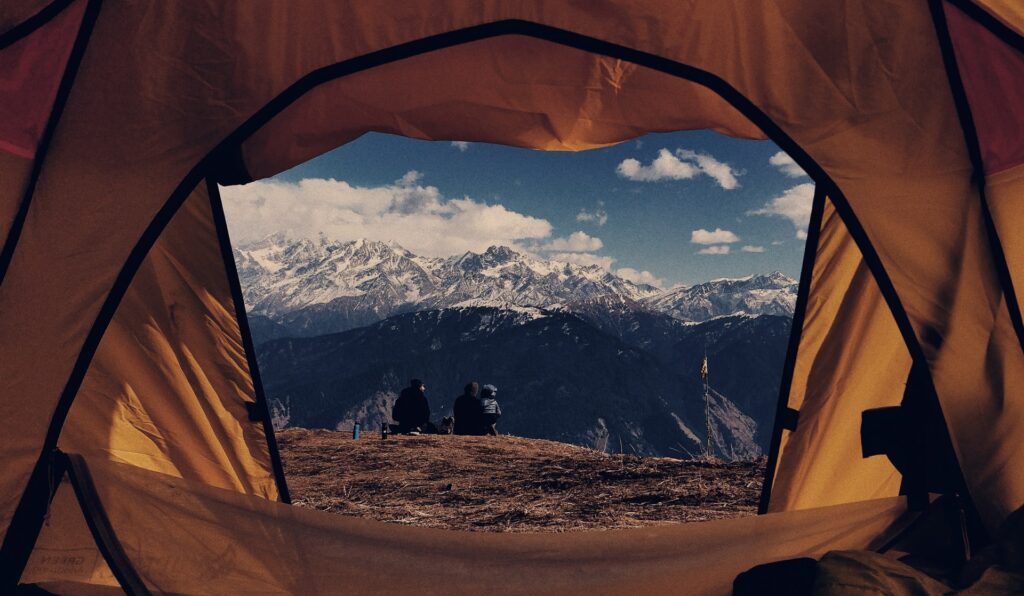 5. Trekking is only for the Young!
I must tell you that during my trek to Annapurna Circuit, I found many trekkers above 50, 60 years of age enjoying the trek.
So, trekking is for anyone who loves the mountains and who takes constant care of oneself during Trekking.
Most importantly, on must adhere to the rules of the Mountains, Trekking Agencies and Guides.
I recall any instance, when my friend and I bumped into an old couple who were 50-60 years of age. When asked about their frequent Trekking experiences, they said, they go for a trek every year and enjoy the serenity in the mountains. They have their own pace and itinerary.
6. Alcohol keeps you warm
Alcohol may provide temporary warmth but it dehydrates your body and reduces body temperature. Being Hydrated is essential when on a trek.
The Rules of the Mountains needs to be adhered to and Alcohol is prohibited when Trekking the mountains.
7. Trekking involves Camping alone
There are many Treks which can be completed in a day itself.
Himalayan Treks can range from 3-20 days depending on the trekking trail you have chosen.
Some places require camping but many tea house treks like Annapurna Circuit does not require camping. You can stay the night in a comfortable warm home stays along the trekking route.
Trekking routes in Nepal especially has many Tea-house Trails where you can spend the night in the comforts of a home-stay.
In India, homestays may be available on some trails when they are near to a village otherwise camping is necessary or one can also stay in Trekker's cottages!
Well, I hope I have busted the myths that you have on Trekking in Himalayas!
It might be time to plan for a trek,isn't it?
PC: Unsplash.com