"Nature is not a place to visit. It is home!"- Gary Snyder
After quite a roller coaster of a ride the past 6 months, stepping into the Fireflies Intercultural Center made me feel at home!
Walking through the beautiful trails is what arrested my Soul…
Verdant acres of trees, bushes, tree canopies is what took my breath away or should I say relaxed my breath…
Earthy Cottages is what kept me grounded…
This magical place nurtured the very sinews of my body, mind and soul!
What is Fireflies Intercultural Center or Fireflies Ashram all about?
Fireflies is an Earth Spirituality Center where one can soak in the embrace of Mother nature and immerse in the exuberance of pure life.
The highlight of the place is the amazing ease it brings about in one's inner self and is a haven for any Spiritual Seeker.
The place is open for Private Events / Conferences / Corporate Retreats / Workshops / Cultural Events / Music Festivals.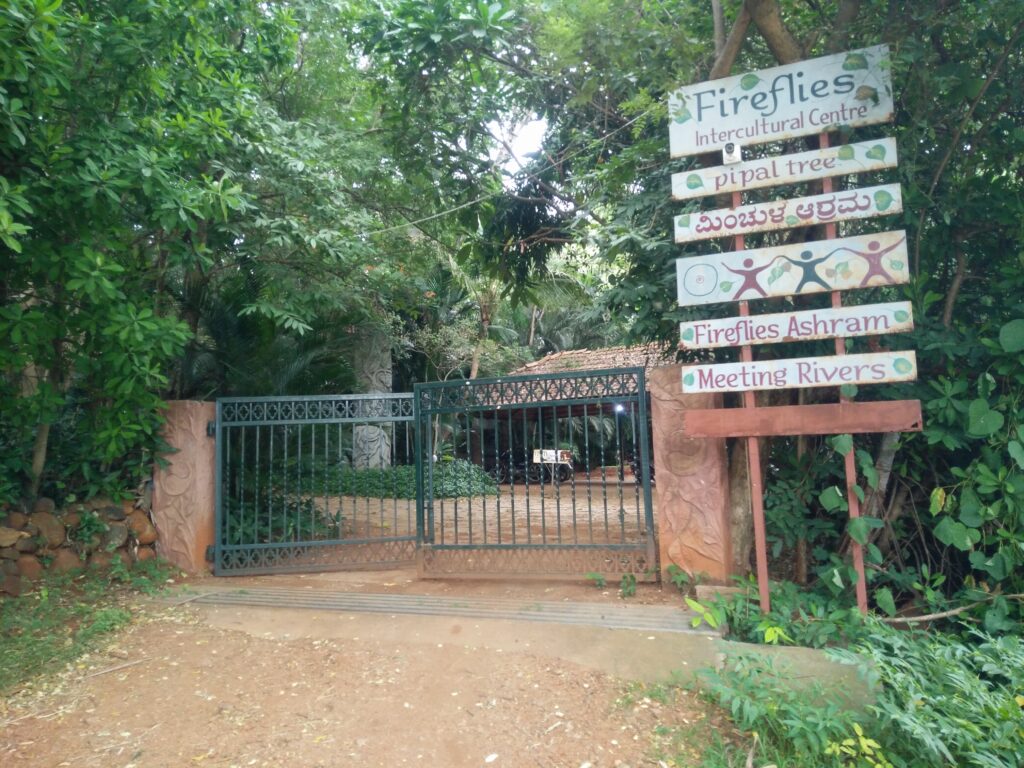 Where is it?
Location: 40kms from the Bangalore City on the Kanakapura Road.
Accommodation: It offers beautiful cottages in a Single Occupancy or Double Occupancy manner, there are also dormitories for large groups as well.
Tariff: Works on a 24 hour basis per person which is inclusive of both Food and Accommodation.
Write to [email protected] for more details.
Places to Explore:
1. Meditation Hall:
For anyone seeking tranquility and the perfect ambience for Meditation, this is the place to be at. The energy at this place is surreal and leaves one calmer and wiser. The experience is for the person to cherish and perceive.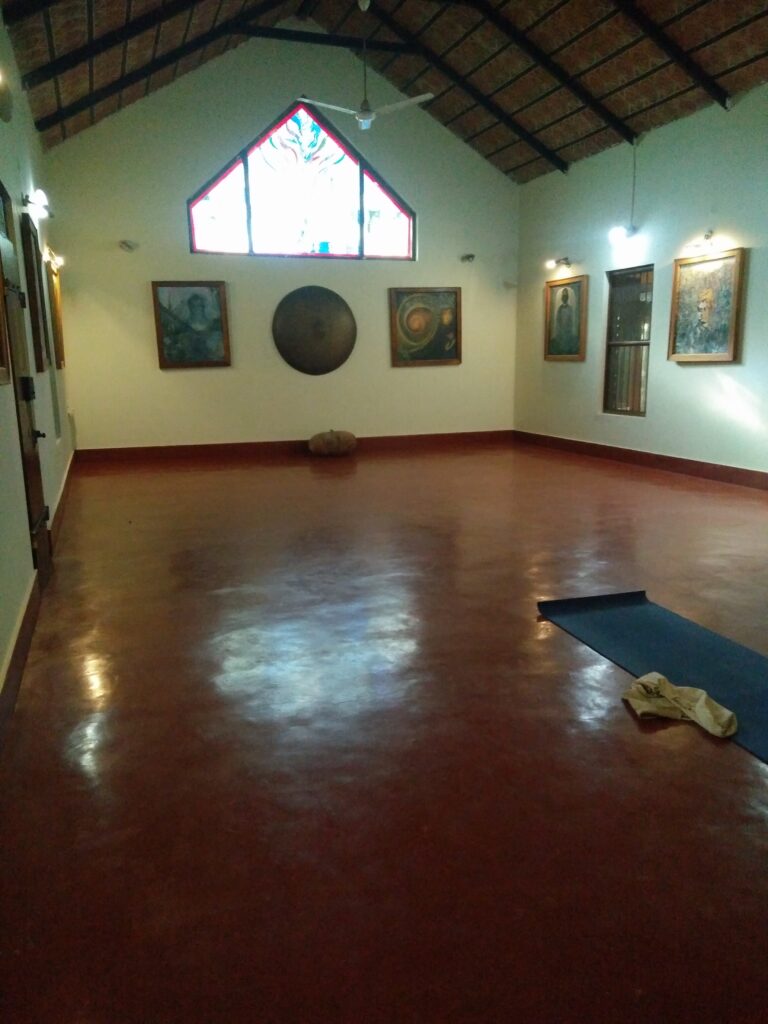 2. Amphitheatre:
As one walks through the trails, one can take a tour of the open air Amphitheatre at the far end towards the lake. A majestic Banyan Tree lights up the entire space and events galore can be conducted out here.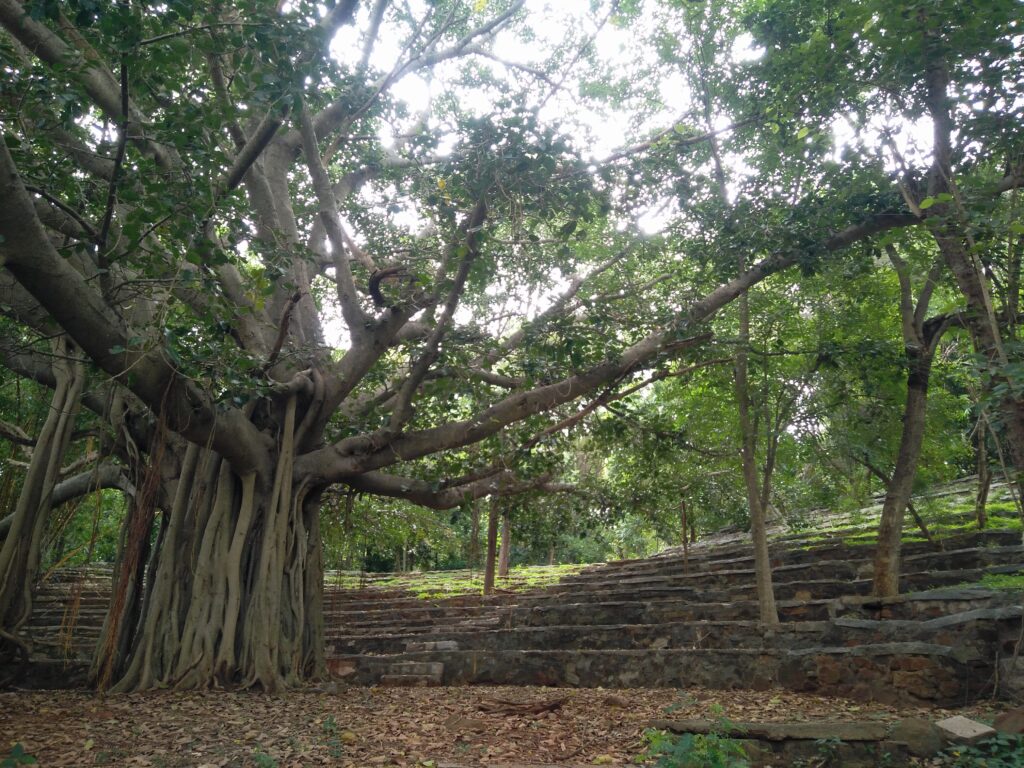 3. Teak View Point:
On one of the Cottage Buildings which is double storeyed, there is a Rooftop area where one can bask amongst the tree tops. The space is huge and one can also practise Yoga or just spend time gaping at the beautiful trees.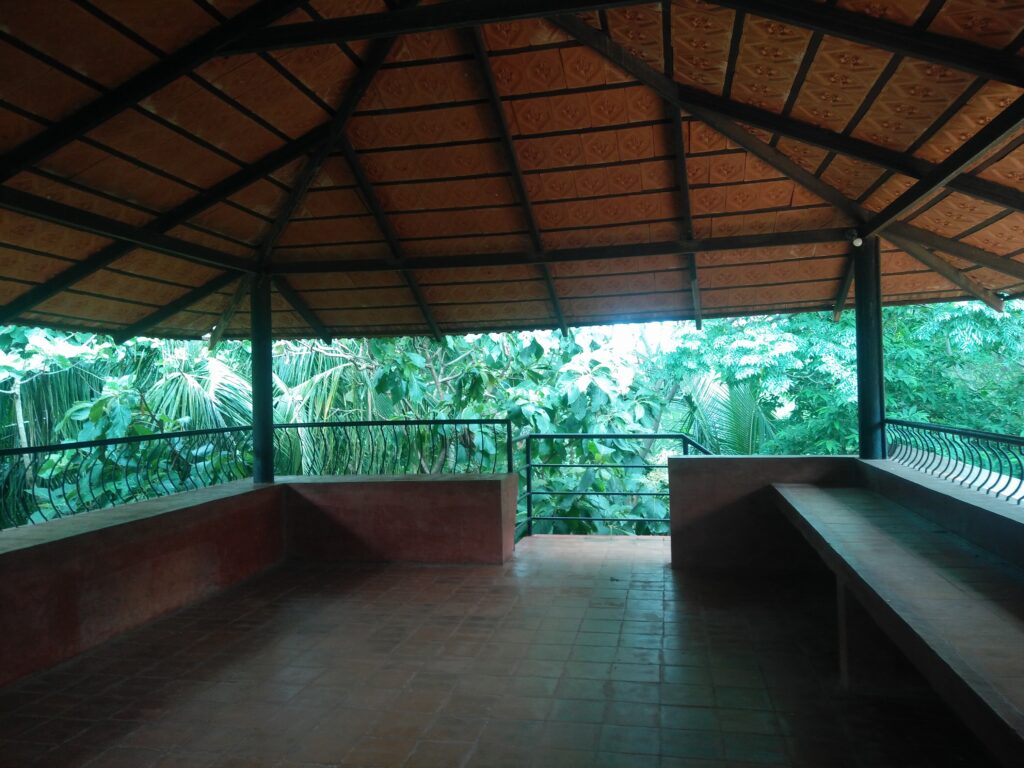 4. Library:
One of the Cottage Buildings houses a Library as well.
5. Walking Trails:
The entire space hosts Walking Trails and it is a joy to walk around these cottages amidst tall healing trees.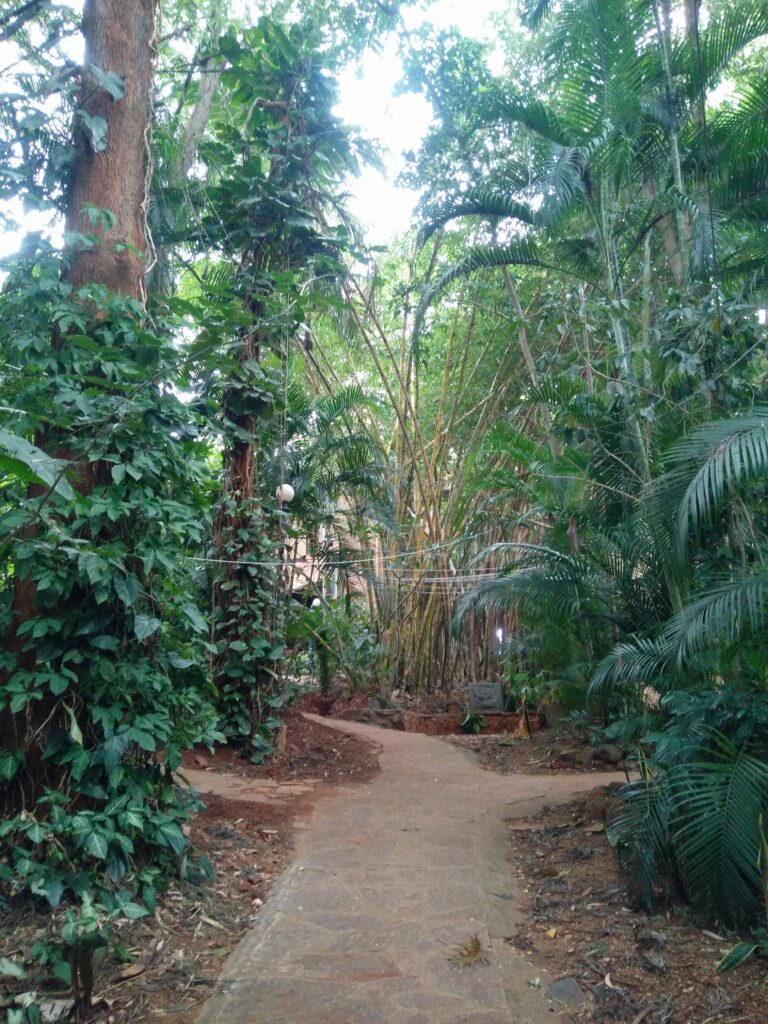 6. Art and Sculptures:
The Walking trails are adorned with Stone sculptures which makes one to admire them which also adds to the aesthetic of the place. The Meditation Hall also hosts a variety of Paintings.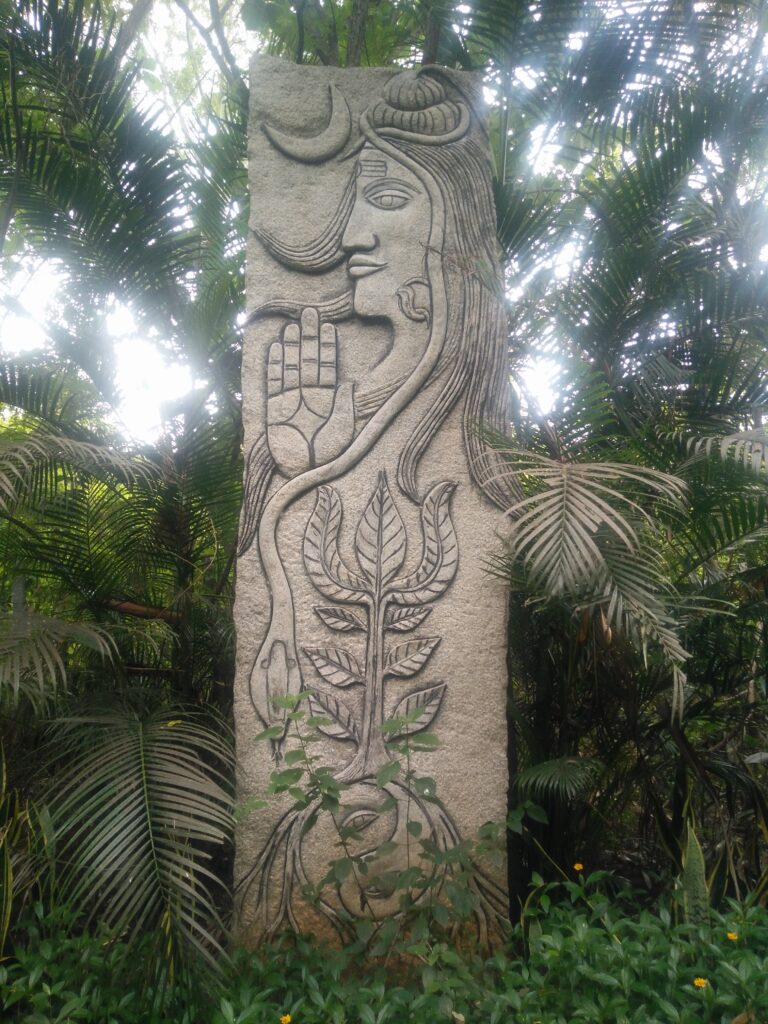 7. Conference Halls:
2-3 huge Halls are a part of the space which can accommodate social, cultural, corporate and spiritual gatherings.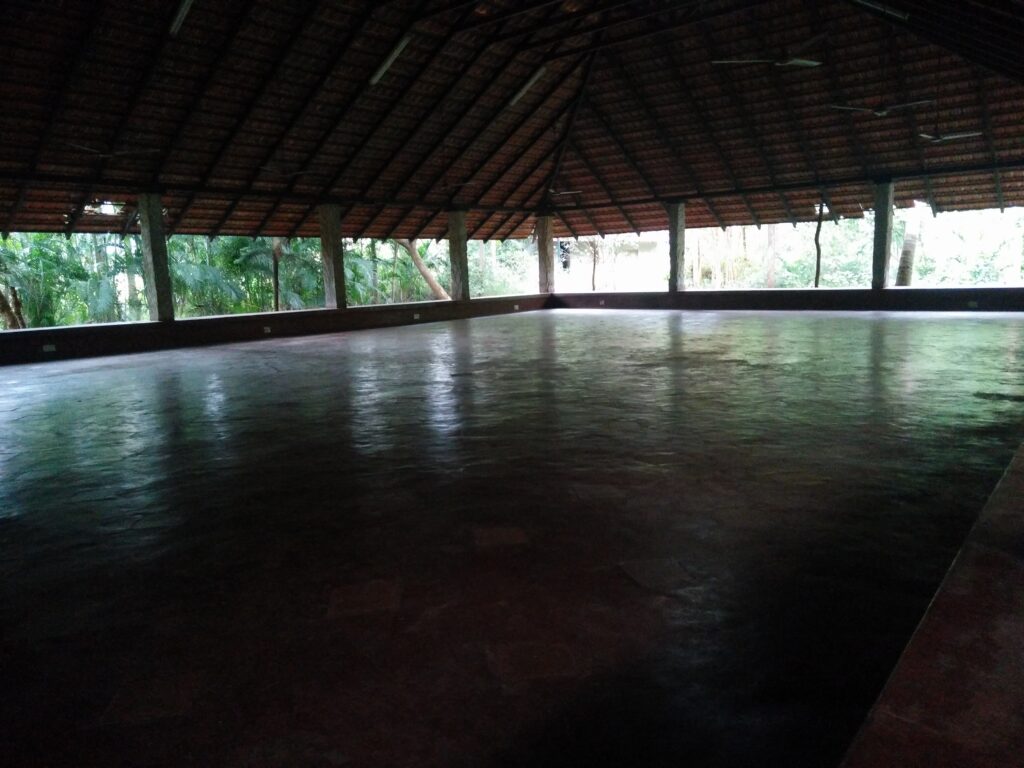 Things to pack / Carry:
Comfortable Walking Shoes and socks
Water bottle
Cap
Sunglasses
Comfortable pants and tees
Light rain jacket / poncho/ umbrella depending on the season
Light sweater depending on the weather
Small first aid box
Regular medication if any
Head torch
A small notepad and pen
Essentials: Wallet, ID card
Mobile phone, Chargers, Powerbank
Cameras and Batteries
Diary to write
Books to read
Coloring Books
Yoga mat
Mosquito repellent creams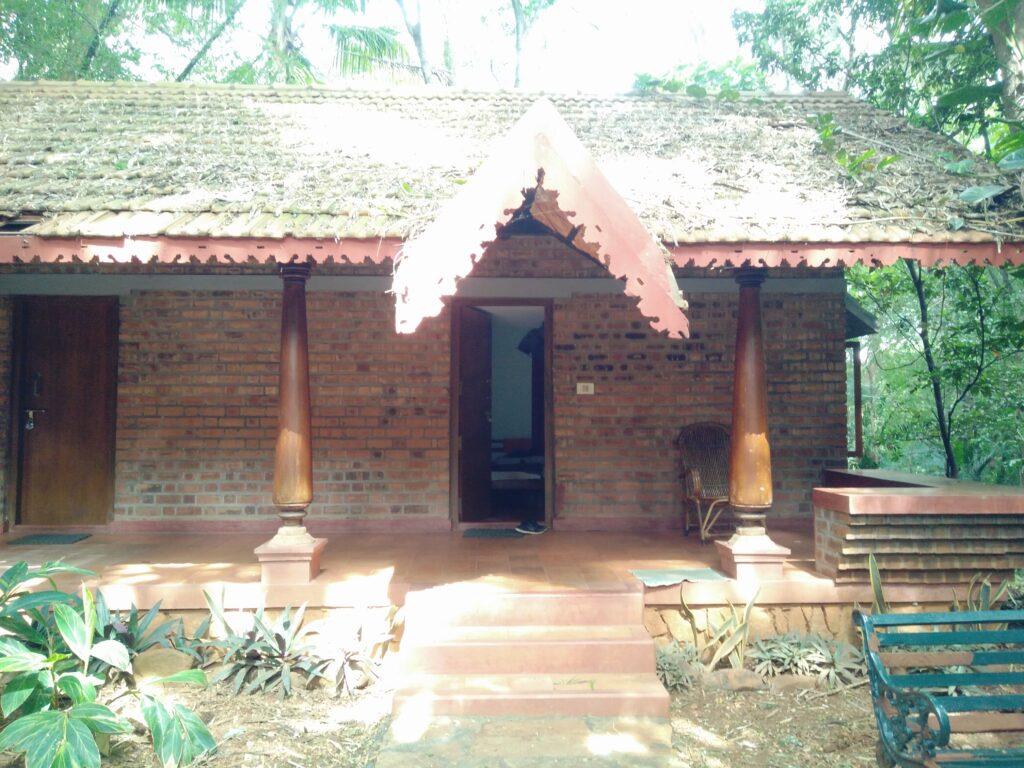 My experience:
As a Spiritual Seeker, I was craving for a space to rejuvenate my energies and to soak in the lap of Nature. The Fireflies Ashram created the right atmosphere for me to regain the focus and tenacity of being an Undercover Yogi.
Nature is surely the best healer and teacher as well. I was overjoyed within a few hours of spending time in this serene place. I would also like to mention that the Management team, the Staff out there were very cordial, friendly and helpful!
I had an amazing stay where I walked upon the lovely trails, read books, wrote a few lines, colored a Mandala and ofcourse gaped at the nature around and meditated to my heart's content and I could say that my Soul was brim with energy!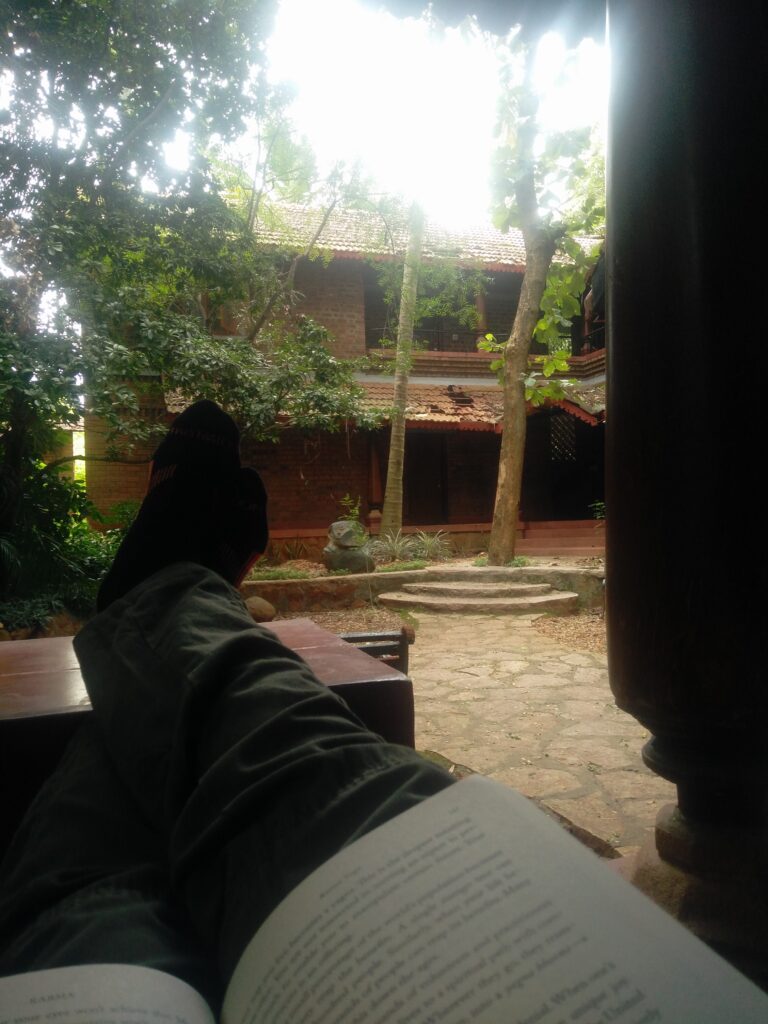 If you are looking out for a place to spend in Silence and rejuvenate yourself, this is the place to be!
If you are looking out for a space to meditate and don't need any distractions, this is the place to be!
If you are looking out for a day to spend in the lap of nature, this is the place to be!
If you are looking out for a place to BE, this is the place to be!