Himalayas is a mountain range in Asia. Himalayan ranges are the youngest of the mountains and are spectacularly beautiful. To visit these mighty mountains is a dream for many. Trekking in the Himalayas is adventurous and rewarding in many ways. It houses more than 50 mountains above 7000 m and of course it is where Mt. Everest is.
Well, if you want to experience the fabulous views of valleys, pristine mountain ranges, serpentine rivers, verdant meadows, snowy peaks, glistening glaciers then don't hesitate to pack your bags to meet the Himalayas!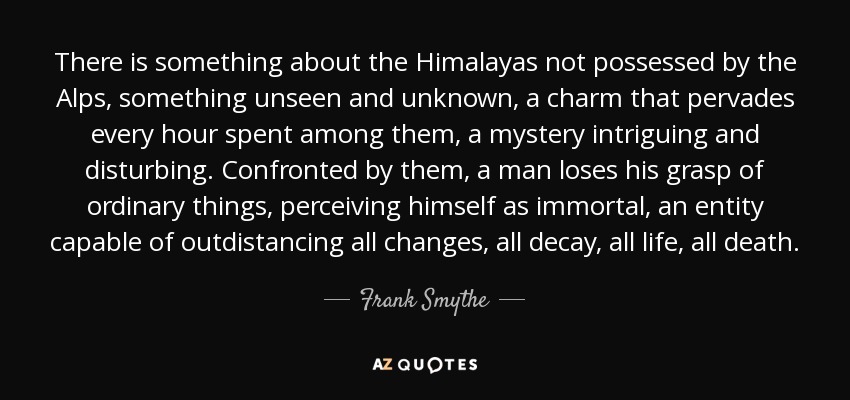 You could have many reasons not to trek to the Himalayas but there are 7 Reasons which would help you seal the deal to trek in the Himalayas.
Let's have a look.
7 Reasons to start Trekking in the Himalayas:
1. Experience the changing landscapes on a trek in the Himalayas-
Vivid landscapes are constant companions when on a trek in the Himalayas. To live and experience the sheer bounty of Mother Nature is a blessing. As one treads the forests, mountain paths, streams, lakes, narrow ridges, meadows and grasslands, he/she is bound to get captured by the beauty around. Himalayas feels like a different world altogether, it makes one question the purpose of their life and that's one question which can change one's life forever. Be it any trek, each day is different and so are the landscapes. In one moment, you could be traversing through forests and a while later you could be on narrow mountain paths facing numerous mountain peaks! Himalayas is ever ready to treat you at each turn.
2. Test your endurance and strengths in the most daring and adventurous place; Himalayas-
Trekking in the Himalayas is a feat and to live up to this one needs to be physically fit. Physical training and exercise is a must for anyone aspiring to trek in the splendid mountains. The journey tests one's stamina and most importantly the mental strength as well. If you ever want to understand and test your limits, the Himalayas surely gives an enriching experience beyond your limits. If you trek cautiously by following the guidelines, Himalayas is sure to be an utterly marvelous journey.
3. Be closer to nature-
Ever felt like sleeping under the stars, treading across the verdant landscapes, resting at the foothills of mountain ranges, breathing fresh air, enjoying a slight drizzle, passing by the clouds, playing hide and seek with the valleys, embracing the flakes of snow on your face, well, don't look any further. Himalayas is here to give an experience of a lifetime. Trekking on days together and being in the lap of nature is a natural therapy!
4. Living in extreme weather conditions which makes one wiser and humble-
Trekking in the mountain ranges of the Himalayas is an arduous task but a possible one. As we tread up the mountains, at high altitudes, the lower air pressure makes it difficult for one to breathe. This forces one to tread the mountains gently and cautiously. Even when one is physically strong, he needs to have the acumen to trek consciously. The journey certainly teaches one patience, perseverance, discipline and to be grateful of the resources in hand. When you are accompanied by Sherpas and guides, they ensure that they take the precautions and also plan the trekking distance for the day so that we don't end up climbing more than what is possible for our bodies.
5. To delve into life without any distractions-
Being in a routine life, leading a predictable life does not make us any wiser or stronger. Stress, frustrations, problems would become a thing of the past once you have a taste of the mountains and nature. It is by exploring new avenues, exploring new places and terrains that we are able to look at life with a different perspective. Himalayas helps us to delve within and introspect. By the end, it makes one feel so alive and ready to take on any challenges with utter ease.
6. Find the inner you-
The process of trekking makes one to look at oneself inside out. When the mind becomes still while enjoying the beauty of the Himalayas, it paves for the inner journey. To go beyond the limits of one' imagination and to look beyond the mundane is a lesson the journey teaches you. To take stock of the real you and to explore the sinews of your life, Himalayas makes it possible. The majesticity of the Himalayas, the serenity of the nature, the subtlety of life makes one to realize how puny our lives are in front of this scintillating, magnanimous abode of the mountains.
7. Meet new people and revel in the culture-
Be it the teahouses or camping sites or trekkers cottages or small villages, meeting new people and exploring their culture and cuisine is very heart-warming. It is intriguing to learn about their livelihood, their resilience of staying in extreme weather conditions. To sustain oneself around treacherous mountains paths and natural calamities is a lesson to be learnt from them. Most importantly, the joy on their faces when they greet us and their willingness to be our divine hosts is a feeling worth trekking for.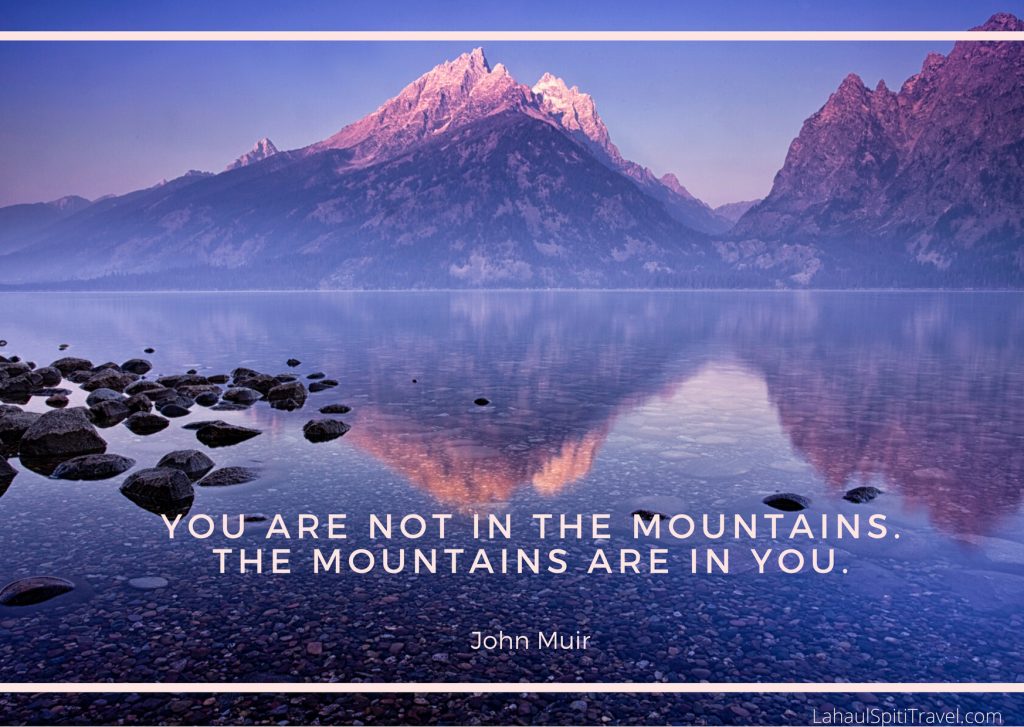 They are not just mountains but natural therapists for the depressed and broken.
They are certainly a haven for adventure seekers and risk takers.
They play the perfect hosts for any vagabonds and peace seeking travelers.
They are a treat for sore eyes and a balm for the pain-stricken.
They are the Himalayas!